The Elite Performance Solutions team is composed of the nation's leading scientists on neurocognition and neuroplasticity, or, the brain's ability to receive and react to new information and learning. The advisory committee includes innovators who are the leading edge in neurotechnology advancements and human performance. We are always looking to partner with others - please get in touch if interested.
Steve, Miller, PhD, CEO & President
Steve works as an applied neuroscientist and technology executive with more than 25 years of industry experience. Dr. Miller authored or co-authored more than 100 publications including numerous multi-site research studies, commercial software programs and U.S. Patents. A majority of his patents have been licensed, brought to commercial practice and in 2000 he was a co-recipient of the Thomas Alva Edison Patent Award in Medicine for this work. As a business executive, he is a passionate collaborator with broad business experience in technology transfer, translational research, business incorporation, venture funding for the start-up phases of several companies including a successful IPO with Scientific Learning Corporation.
Tom F. Nugent III, Co-Founder & Managing Partner
Tom has over 20 years of experience in neuroscience research and program management working with elite organizations ranging from professional sports teams, special operator communities in the U.S. military and abroad, as well as e-sports athletes and teams. Tom's career experience spans from the National Institutes of Health (NIH), to the Defense Advanced Research Projects Agency (DARPA), to private sector companies supporting the Department of Defense and applied neuroscience applications. Tom has been involved in well over $250 million worth of research and development efforts in applied neuroscience and learning domains and has served as a strategic advisor to several startups. Tom received his undergraduate degree from Princeton University, and his graduate degree from Duke University School of Medicine.
Michael is a serial entrepreneur, author and world-class neuroscientist. For nearly five decades, he has been a leading pioneer in brain plasticity research. Dr. Merzenich has published more than 150 articles in leading peer-reviewed journals (such as Science and Nature), and received numerous awards and prizes (including the Russ Prize, Ipsen Prize, Zülch Prize, Thomas Alva Edison Patent Award and Purkinje Medal). He has been granted nearly 100 patents, and he and his work have been highlighted in hundreds of books about the brain, learning, rehabilitation, and plasticity. In 2016, Dr. Merzenich was awarded one of the world's top neuroscience prizes, the Kavli Prize, for his achievements in the field of brain plasticity.
David received his Ph.D. in clinical psychology from Duke University in 1987 and is a Research Professor in the Department of Psychology & Neuroscience at Duke University. Currently, he is a Senior Associate Dean and Director of Academic Advising for Trinity College at Duke University. Dr. Rabiner has published over 50 peer reviewed articles on ADHD, attention problems, and children's social development; his research in these areas has been supported by nearly $10M in federal grants. He has served as a grant reviewer for the Institute of Education Sciences and on the editorial board for the Journal of Attention Disorders. In addition to his work at Duke, Dr. Rabiner publishes an online newsletter called Attention Research Update that helps over 30,000 subscribers stay informed about important new research on ADHD. Free subscriptions are available at 
www.helpforadd.com
.
Ed is the founder and clinical director of the Center for the Advancement of Human Potential. He obtained his doctoral degree in clinical psychology from the University of North Carolina and taught at UNC and Duke University before moving to Asheville. He is certified in EEG biofeedback by the Biofeedback Certification International Alliance and a member of the American Psychological Association and the Association of Applied Psychophysiology and Biofeedback. He is the lead instructor for EEG Education and Research and is on the faculty at the University of North Carolina Medical School and the Department of Psychology at Western Carolina University. He conducts research on neurofeedback outcomes and serves as a mentor and supervisor for a number of neurofeedback providers around the world.
Tim holds degrees in computer science and computational and cognitive neuroscience from UC Berkeley (B.A.s) and the UC San Diego Dept. of Cognitive Science (M.S. and Ph.D) and Institute for Neural Computation. At Xerox PARC he developed patented applications of wearable brain-computer interface (BCI) technology. He has over a decade of experience in the neurotechnology field, including advancing widely used software for neural signal analysis and state decoding, and leading high-profile mobile brain imaging projects such as the "Glass Brain". Tim is the founder, CEO & Research Director at San Diego neurotechnology company Intheon, pioneering the first cloud-scalable platform for advanced biosignal processing, neural state decoding, and brain-computer interfacing — anytime, anywhere. Learn more at 
www.intheon.io
.
Rich is a 1986 ASU alumnus receiving his BS degree in Physical Education and his MS degree in Exercise and Wellness from ASU in 2009. Rich has been a sports performance coach for more than three decades at Division I school. Wenner is a Certified Strength and Conditioning Specialist through the NSCA, a level 1 certified coach through USA Weightlifting and is level 1 Precision Nutrition certified. Rich is a 15-time national power lifting champion having competed in 35 national and international competitions. He has set many American and national power lifting records including the Collegiate National Power Lifting total record as a member of the 1986 ASU Collegiate National Champion Powerlifting Team, a record which stood for 18 years.
Jimmy is a former pitching coach with the Oakland A's and former player with the Baltimore Orioles and Anaheim Angeles. He has over 14 years of experience in professional baseball as a switch hitting catcher, first and third baseman, pitcher and pitching coach. Jimmy has his own baseball training program called
24ktarm.com
. As a two-way player, he has the ability to teach the mental approach needed on the field. Getting to know individual players, Jimmy makes adjustments in his approach based on how they are motivated by their learning styles (visual, auditory or kinesthetic). Jimmy advises collegiate coaches on potential recruits and was selected as a consultant to Boston BioMotion (Proteus) introducing new technology and metrics to baseball. Many of Jimmy's students today have been recruited by some of the top collegiate baseball programs or signed into professional baseball.
Prime Hall is a human performance enthusiast as well as water enthusiast. He served 12 years in the military as a Marine Raider and water survival instructor. He is a graduate of the USC EMBA Program and San Diego Sports Innovators Program. Prime has a passion for coaching all skill levels to unlock results and break through 'glass ceilings'. Prime enjoys working with athletes from all sports including UFC, World Surf League, NFL, and Olympians. He also works with CEOs and aspiring military candidates. Prime leverages his experiences from special operators and coaching elite athletes to supporting others in unlocking their highest potential through the F.R.E.E. operating system (Focus, Relaxation, Economy of Motion, and Efficient Breathing). Prime utilizes this merit-based system with athletes to promote growth and self actualization and realization.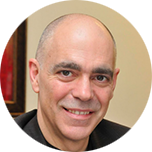 Dr Faubert is a neuroscientist-psychophysicist and has been a professor at University of Montreal for over 30 years at the School of Optometry and a member of the Neuroscience and Biomedical Engineering Institutes. He has published more than 150 articles in peer-reviewed journals and was the Senior Chairholder for the Natural Sciences and Engineering Research Council-Essilor Industrial Research Chair for 18 years. His work spans from fundamental to translational research with over 20 distinct patents transferred from the laboratory. He has received a number of awards for his academic work such as the MRC-Scientist award and for technology transfer with the ADRIQ-NSERC award for his involvement in the transfer from University to industry. The technologies he has implemented are deployed globally on all the main continents and are used in most of the major sports leagues such as the NHL (Hockey), NBA (Basketball), NFL (American football), EPL (Soccer), Top 14 (Rugby) and the Special Forces in the US military along with Universities and medical centers around the world.
Dr. Appelbaum is an Associate Professor in the Department of Psychiatry and Behavioral Sciences in the Duke University School of Medicine. He is head of the Human Performance Optimization Lab (OptiLab) and directs the Duke Brain Stimulation Research Center. Dr. Appelbaum's research addresses the brain mechanisms that give rise to visual cognition, how these capabilities are refined in experts, and how they can be improved through behavioral, neurofeedback, and neuromodulation interventions. This research includes use of behavioral psychometrics, electroencephalography (EEG), functional magnetic resonance imaging (fMRI), transcranial magnetic stimulation (TMS), transcranial direct current stimulation (tDCS), wearables, and virtual reality. Dr. Appelbaum's research has been supported by grants from NIH, DARPA, and the Army Research Office, leading to over 75 articles and book chapters, and has included numerous industry collaborations with groups such as Nike, USA Baseball, and Duke Athletics.
Dr. Amy Kruse is the chief investment officer of Satori Neuro, a stage-agnostic fund focused on mental health, neurotechnology, and human flourishing. Amy leverages her decades of experience as a neuroscientist, her prior roles as an operator and a government program manager, and her network of key relationships to discover transformational companies addressing the most significant mental health, brain health, and wellness challenges and opportunities. In 2005, as the Program Manager for DARPA's performance-focused neuroscience research program. Amy's extensive research has addressed a broad range of foundational questions, including how human performance is affected by different natural conditions like sleep deprivation and stress, how elite performance can be enhanced with the use of electrical brain stimulation; and how video gaming technology can be leveraged to accelerate learning speeds. Dr. Kruse is a member of several defense panels and advisory boards for organizations including the National Academies and the Defense Science Board. She is also the author of numerous scientific papers, chapters, and articles.
https://www.linkedin.com/in/amyakruse2020/
Troy is an experienced performance manager and administrator with a demonstrated history of working in the elite sports industry for more than two decades. Skilled in the physical and mental preparation of athletes with a wealth of experience in team management, leadership, and logistics. An effective communicator at all levels, with a thorough understanding of high-performance environments. Troy places a large value on developing and maintaining relationships in a bid to continue learning and have a strong research and innovation background.
William "Will" Walker was born in Roanoke, VA but spent his high school years in Alexandria, VA. Will is a US Marine. After serving in the Marines for 4 years, Will worked and went to school full time to earn his Master's Degree. Will has worked at Lockheed Martin, BAE Systems, AECOM and Amentum in various roles within Human Resources (HR). Will has worked to start up new businesses within AECOM and Amentum across numerous states with various fortune 500 companies. Will has been working in HR for over 20 years, working in various HR functions including Recruiting, Equal Employment Opportunity and Affirmative Action, Compensation, HR Generalist, Employee Experience and within Management. Will served on the Interfaith Families Project Board of Directors from 2020-2023. Will holds a Master of Science in Organizational Development and Knowledge Management from George Mason University and Bachelor of Science in Business Management from the University of Phoenix. Will is currently pursuing his Coaching certificate through the Institute of Executive Coaching and Leadership.
Note: The scientific and technical advisors are assisting Elite Performance Solutions in its science and business activities. Their support does not imply a financial relationship or an endorsement of the Elite Performance Solutions products or services.