Unlock Your Highest Potential
Harness your own potential and put your brain to work with Elite Performance Solutions. Composed of a team of the nation's leading neuroscientists, Elite Performance Solutions serves to further the field of neurotechnology. Through our research and development initiatives, we're making it possible for every individuals to improve and excel in their field-whether in a classroom or boardroom, on the battlefield or on the playing field.
Featured Products and Reviews
Understand your neuroperformance level with Cognitive Combine. This is an assessment used to calibrate training and is used as a baseline for your performance levels. Jump-start your path to better brain fitness by downloading Cognitive Combine today.
"Mental preparation in any sport is crucial and can make or break your performance. With running it is the same thing. Having a good mindset and properly preparing mentally can have a big positive impact on your performance. Elite performance (@epsbriefs) provides a way to test your neuroperformance by taking their cognitive combine assessment"
-Kyle F. College Athlete, Runner
"Hey! I took the Elite Performance Cognitive Combine Assessment, which emphasized the importance of a strong mental game in and out of the pool. Can't wait to see my brain score & improve my performance!"
-Alexa C., College Athlete, Swimmer
Picture a pedometer for your brain. Elite Focus is an innovative training and biofeedback tool that helps learners remain attentive and become more productive by linking feedback from their device (such as a tablet or phone) to their attention level.
"To be focused and present every single pitch in every single game separates the elite performers from the rest. Neurotechnology helps to quantify and train these brain states for better performance."
-Professional Pitching Coach
You've worked hard, trained hard, and performed at your best. Now what? It's time for recovery! Elite CoolDown helps you to train your brain to unfocus, unwind, and relax. Connecting your brain to your device, CoolDown will provide you with real time feedback to help you quiet your mind to promote a more efficient recovery cycle of sleep so that you're feeling more rested tomorrow.
"Coming down after a training or mission is a major blocker for critical recovery. Neurofeedback helps me validate my approach and quantifies my recovery."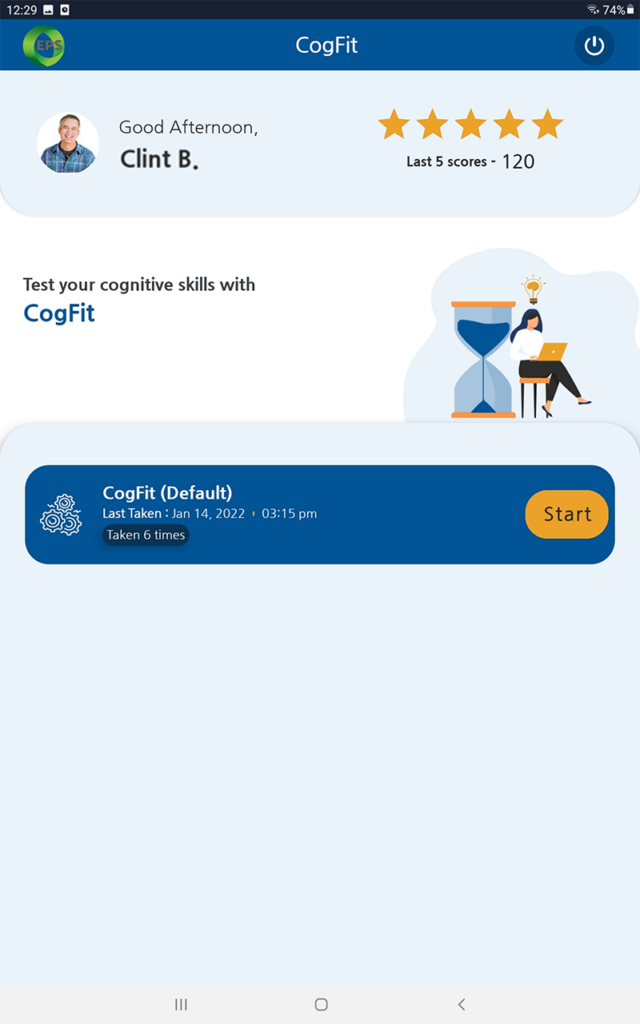 CogFit is your daily cognitive fitness test to let you know how ready your brain is for what's in store for you each day. CogFit can be completed in less than 5 minutes and can be taken anywhere that's convenient for you.
"Neurotech is the future of elite sports performance and I believe it will give organizations a competitive advantage over the opposition. We have long conditioned our bodies to their limits; however, focusing on training our brains will allow us to reach new performance levels."
-Performance Coach, World Champion Rugby Team
"The integration of testing, tracking, and training provides substantial value in helping to get more out of my training time."
-CEO and Elite-level Athlete
BNA is our way of mapping the highways and backroads of your brain related to performance across a variety of cognitive skills. By using EEG technology including up to 64 brain sensors listening and recording the brain's information and decision-making up to 2000 times a second. Allowing us to build a GPS decision-making map of your brain's pathways. Conscious and non-conscious decisions get distorted when we think about them. Our approach provides a unique innovation helping to take some of the guess work out of building faster and more accurate decision-making.
BRAIN NETWORK ANALYSIS REVIEW
"The integration of testing, tracking, and training provides substantial value in helping to get more out of my training time."
-CEO and Elite-level Athlete
"Brain training is important in both the classroom and the weight room as both need high levels of focus and mental strength to be successful. Neurotechnology allows us to reach new levels of performance."
-Multiple National Powerlifting Championship Title Holder
Zoom Conversations vs In-Person: Brain Activity Tells a Different Tale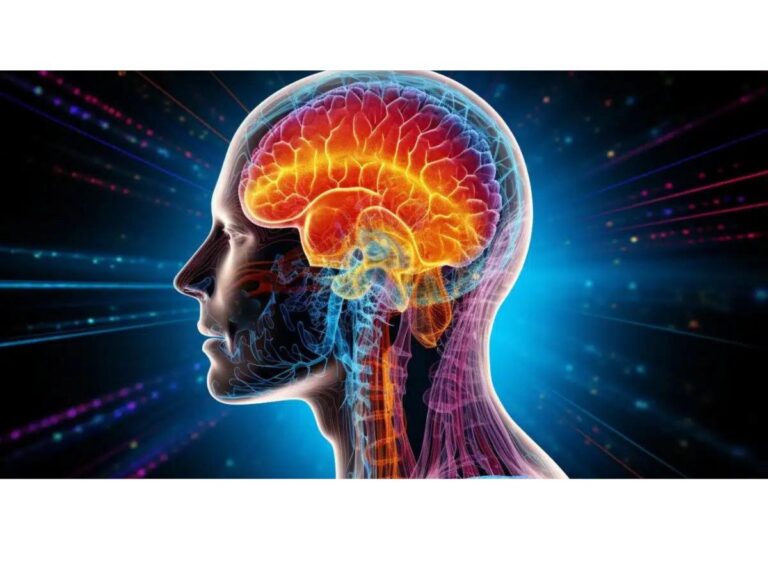 A Revolutionary Peek at the Noradrenaline System
Unlocking the Dual Memory Codes of the Hippocampus
White Matter Wonders: Re-imagining the Brain's Silent Majority
AI Uncovers Secrets of Brain Aging
Study finds connection between CTE and athletes who died before age 30